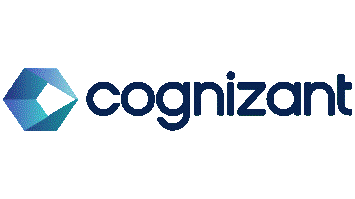 Data and Analytics Business Development Associate Director at Cognizant
Brussels, Brussels 1000
Job Title: Data and Analytics Business Development Associate Director
Job Location: Brussels, Belgium
Salary & Benefits: Competitive
What makes Cognizant a unique place to work? The combination of rapid growth and an international and innovative environment! This is creating a lot of opportunities for people like YOU — people with an entrepreneurial spirit who want to make a difference in this world.
At Cognizant, together with your colleagues from all around the world, you will collaborate on creating solutions for the world's leading companies and help them become more flexible, more innovative and successful. And this is your chance to be part of the success story: we are looking for a Data and Analytics Business Development Associate Director to join our Belgium Team.
We are a global leader in Business and IT solutions and services with a strong presence and dedicated team in the BENELUX. With over 50 delivery centers worldwide, Cognizant counts approximately 288.000 employees, with 51.000 in banking. In the BENELUX, we count 2.000+ employees with 40% of them in banking.
Cognizant is a certified "Top Employer" in Belgium and overall in Europe, a testimony to our HR best practices. We commit to bring in the best talent to BNPPF as part of our partnership.
Cognizant's AI and Analytics (AIA) practice focuses on all aspects of the value stream, delivering the benefits of data and analytics to its customers. Globally around 22.000 employees work for Cognizant's AIA practice, out of which 800 for the BENELUX, and again around 40% on the intersection of banking and AI and Analytics. The practice is recognized for its leadership by industry analysts like Gartner, Forrester, IDS, and HfS, and is underlined by many awards won over the years for its excellence.
We have extensive experience in retail, private banking and insurance sectors and have leveraged this knowledge to help clients redefine their business models. Our expertise ranges from extensive knowledge and experience on digital channels, retail banking, private banking etc. and successfully employing data science, AI and analytics within these domains.
Summary of Job Purpose
CDB is hiring a Client Service Executive (CSE) with deep knowledge in Artificial Intelligence (AI) and Analytics solutions and a wider interest in Digital in general. You will use your strong consulting and business development experience to help our clients in all industries define their digital strategies to leverage the vast amounts of data available and convert them into meaningful insights to improve revenue goals and drive business process efficiencies.
Developing strategies and tactics for further penetrating the account with the Cognizant Analytics portfolio while the individual will also be responsible for overseeing the high-quality delivery standards towards the customer.
Combining the solutions and consultants' function to act as trusted advisors and change agents for their customers in guiding them to capture the  full value of their investments in data and analytics.
They are masters in translating two ways. One, being able to translate the business requirements into future proof and efficient technical platforms and solutions. Two, interpreting external innovations, regulations, and developments, and identify their potential and/or impact on the business of their customers and their data and analytical strategy, organization and infrastructure.
This position will have the opportunity to present findings and share insights with multiple business leaders throughout the customer as well as the internal organization. Furthermore, the position is required to become pivotal in building a Belgium AIA learning community, that future-proofs the success of the department.
Your overall objective is to help clients in their digital journey and help them move from a data driven business to an insights driven business.
Data and Analytics Business Development Associate Director Responsibilities:
Responsible for Sales, Business Development & Customer Relationship activities for AI and Analytics and digital solutions

Design and develop future-ready AI&A solutions for customers across industry verticals

Collaborate with customer, product vendors, other third-party providers and cognizant internal stakeholders in the strategic design process to translate business needs into analytical platform / custom solutions

Demonstrate technical expertise in modern AI, advanced analytics, analytics, big data and associated technologies, data cloud platforms, data governance & quality

Lead ideation, blueprint and implementation workshops and due diligence

Be the customer expert on AIA innovations, trends, market developments, skills, and technologies.

Be a change agent and drive adoption within all customer departments and teams, both developers and end users of the AIA solutions
Data and Analytics Business Development Associate Director Skills and Experience:
Experience in multiple analytics platforms and domains

Knowledge and experience of Big Data, Traditional BI and Cloud Architectures

Must have demonstrated good consulting / architecture / solutions experience in one or more digital areas (Cloud, AI/ML, Analytics & IOT)

Strong background in analytical solution architecture

Must be self-motivated, analytical, organized and pursue excellence on all tasks

Excellent communication and presentation skills

Knowledge of financial / insurance industry is an advantage

10+ years of experience delivering AIA solutions and platforms, covering large parts of the end to end value chain of AIA

Able to work with and convince functional and technical teams

Proven ability delivering complex and time sensitive projects

She/he must have strong analytical skills and ability to quickly transform the data into presentable format that would help answer hard questions with current generation analytical reporting.

Fluent in relational database concepts and flat file processing concepts

Must be knowledgeable in software development lifecycles/methodologies i.e. waterfall, agile,

devops

,

dataops

,

Strong problem solving, time management and organizational skills

Must speak English and Dutch fluently. French will be an advantage
Data and Analytics Business Development Associate Director Qualifications:
Degree in Comp

uter Science, Information Technology or related engineering subjects

Minimum of 15 years of experience in Analytics consulting or solution architecture
If you're interested in this ­­­­­­­Data and Analytics Business Development Associate Director role, don't hesitate and APPLY NOW!
About Cognizant
Cognizant is one of the world's leading professional services companies, transforming clients' business, operating and technology models for the digital era. Our unique industry-based, consultative approach helps clients envision, build and run more innovative and efficient businesses. Headquartered in the U.S., Cognizant, a member of the NASDAQ-100, is ranked 205 on the Fortune 500 and is consistently listed among the most admired companies in the world.

Competitive plus Benefits