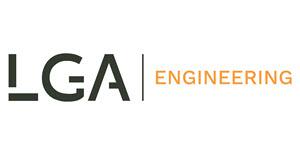 Customer Service Medewerker at Supply Chain Logicstics
Waregem, W Flanders 8791
Customer Service Medewerker
Een klant te Waregem is dringend op zoek naar iemand op de Dienst Na Verkoop. Deze klant, bestaande uit zes KMO's, biedt verschillende activiteiten aan volgens de wensen van de klant. Je komt terecht binnen één specifieke Business Unit, waar men gespecialiseerd is in afzuiginstallaties en industriële ontstoffing. Het gaat om een familiale holding die volop aan het groeien is. Recent is er zelfs nog een extra verdieping gebouwd op het hoofdkantoor en is er een grote overname gebeurd.
Zin om deel uit te maken van deze groei? Op de Dienst Na Verkoop kom je terecht in een team van twee en rapporteer je aan de Head of Sales. Je bent er hét aanspreekpunt voor de klant!
Functie
•Verwerking van nieuwe aanvragen in ERP-systeem
•Prijsaanvragen bij leveranciers
•Offertes opmaken voor klanten
•Transportplanning voor export

Profiel
•Bachelordiploma en interesse in techniek
•Je kan overweg met MS Office, ervaring met ERP is een plus
•Vlotte communicatie in zowel Nederlands, Frans, Engels als Duits
•Het motto "klant is koning" staat centraal bij jou

Aanbod
•Een competitief loon, aangevuld met maaltijdcheques
•Je krijgt een individuele opleiding waarbij je o.a. kennis maakt met het technische aspect
•Tewerkstelling bij een groeiend en tevens stabiel bedrijf
•Je maakt deel uit van een jong team en er is steeds oor naar inspraak

Klant is koning voor jou?
Aarzel dan niet om Lisa of Bieke te contacteren op +3293 52 01 00 of via supply@lga.jobs met referentie BDW8089.
#LGA07