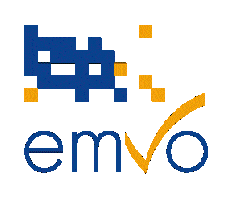 Customer Service Manager (M/F) at EUROPEAN MEDICINES VERIFICATION ORGANISATION A.S.B.L.
Brussels 1040, Brussels
A fantastic opportunity is available for a Customer Service Manager to join our team. You will make a valuable contribution to the successful running of the EMVS and be involved in growing a project which is of vital importance to the European pharmaceutical sector.
Customer Service Manager (M/F)
Job Purpose
Reporting to EMVO's General Manager, you will be primarily

responsible for building EMVO's customer support

structure

for the Operational Phase of the EMVS.

You will plan and oversee the

development of a new department

within EMVO's secretariat; which will provide an extremely high level of service to our customer base.

As one of the outwards facing departments in our organization, we are looking to hire a Customer Support Manager who can

build a strong and cohesive team

; and

deliver

our

services in a positive manner

.

You must also be able to

work strategically

on developing a support structure which meets the needs of our organization and those of our customer base.
Skills & Compentencies
Master

's degree or higher in

business administration

with an

IT focus

.

Between

5 – 10 years

of job

experience

in

Incident Management

(

ITIL

) in an IT driven organization.

Experienced in complex

business processes

.

Project Management

skills.

Familiar with

ITIL

and preferably

GAMP5

.

High degree of professional ethics, integrity and responsibility.

Sound judgement and ability to analyze situations and information.

Microsoft Office

.

Understanding of

customer service practices

.

Knowing mediation and conflict resolution techniques.

Experienced in

data analysis

.

Knowledge of call center tracking systems.

Excellent verbal

communication

and

presentation

skills.

Fluent in

English

and at least 1 other European Language.

Excellent

team work

skills.

Strong

motivational

skills.

The ability to

multi-task

.

Problem solving skills.

Flexibility, proactivity and focus on results.
What can we offer you
A permanent contract.

An attractive salary supplemented by a number of fringe benefits.

A dynamic working environment with an open culture and a pleasant atmosphere.

Our offices are located in the center of Brussels, easily accessible by public transport.
ABOUT US
The European Medicines Verification Organisation (EMVO) is the Brussels based organization responsible for bringing forward the European Medicines Verification System (EMVS).
EMVO was created in 2015 as a joint initiative of EU supply chain stakeholders, representing manufacturers (EAEPC, EFPIA, Medicines for Europe), wholesalers (GIRP), community pharmacists (PGEU) and hospitals (EAHP, HOPE) and is bringing forward the EMVS in accordance with the EU's Falsified Medicines Directive (FMD) and the Delegated Regulation (DR). It ensures the implementation of a functioning, secure, interoperable and cost-effective system across Europe, to ensure patient health and safety.
Join our team?
Send your CV and cover letter by clicking the 'Apply' button, before May 30th.
Tags:   customer service manager, client service, business administration, data analysis, team manager, team management, teamleader, project management, klantenservice, klantendienst, bedrijfsadministratie, data-analyse, teammanager, teammanagement, teamleider, projectmanagement,responsable du service à la clientèle, service à la clientèle, administration des affaires, analyse de données, chef d'équipe, gestion d'équipe, chef d'équipe, gestion de projet