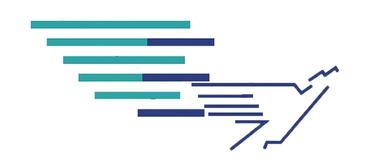 Customer Service Inside Sales Representative/ Dutch- English! at EXCEL CAREERS/ EXCEL INTERIM S.A.
Brussels, Brussels 1000
Our client is an international and successful player in its sector. For their offices located in Brussels, they are currently looking for a Sales & Administrative Assistant Dutch-English!
You role will entail a mix of sales support (70%) and general administrative support (30%):


Job description:
Providing support to the Customer Service Representatives to help them handle the order management
Assisting the sales team with different tasks such as calling customer to check their needs and update the forecast, preparing quotes, etc.
Credit collection by phone and email
Providing marketing support during trade shows
Printing and sending invoices to customers
Organizing business trips from A to Z for Managers (flight, hotel, etc.)
Conducting market survey over the phone, analyze the answers and coming up with recommendations
Searching and validating leads/prospects
Maintaining and updating database
Providing administrative support: handling phone calls, welcoming visitors, preparing expense reports, maintaining office supplies, preparing meeting rooms when needed, organizing meetings and trade shows, checking and encoding incoming invoices, etc.
And more!
Profile:
You are bilingual Dutch-English (verbal and written skills) and have good basics in French
You have a Bachelor Degree or equivalent by experience
You have a first experience in a similar role
You are enthusiastic, optimistic and are team minded
You are organized, stress resistant and are commercial minded
You are problem solver, a good prioritizer and have good communication skills
Offer:
A temporary to permanent contract starting asap!
Salary depending on profile and experience
Competitive benefits package after the interim period
Very challenging role in an international and multicultural environment!
starting at €2,600.00 /year