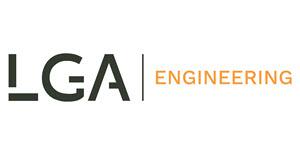 Calculator - Lokale werven at LGA Engineering
Hasselt, Limburg 3500
Intro
Zin om terecht te komen bij een bedrijf dat unieke en creatieve bouwprojecten uitvoert? Lees verder!
Bedrijfsinfo;
Onze klant is een KMO die zich als algemene bouwonderneming onderscheidt door unieke projecten uit te voeren. Ze creëren veel variatie in werk door zowel residentieel als industriële projecten te behandelen in nieuwbouw en renovaties. Een sfeer die aanvoelt als familiaal maar toch met een kwalitatieve insteek.
Functieomschrijving;
•Ja gaat de lastenboeken grondig analyseren samen met de meetstaten en de planning.
•Je verstuurt de prijsvragen en volgt deze nauwgezet op.
•Binnen de op te volgen projecten verzorg je de calculatie.
•Je communiceert op dagelijkse basis met de projectleider om verbeteringen te bespreken of pijnpunten op te sporen.

Profiel;
•Je hebt een masterdiploma binnen de bouwkunde of architectuur.
•Je bent organisatorisch en kan goed overweg met de courante tekenprogramma's.
•Je ben zelfstandig en stressbestendig, je krijgt dan ook voldoende verantwoordelijkheid.

Aanbod;
•Je gaat veel variatie in projecten krijgen, van die verveling van elke week hetzelfde te doen kan je dus afscheid nemen.
•Je krijgt naast een mooi loon een full package aan extralegale voordelen met bedrijfswagen en tankkaart bij, zet die tweedehands wagen maar terug online dus!
•Je gaat enkel projecten in de noorderkempen hoeven te begeleiden, geen heen en weer gerij over heel Vlaanderen voor jou.

Solliciteer snel! Dit kan online of stuur jouw cv naar construction@lga.jobs of bezoek onze website www.lga.jobs
Deze vacature wordt beheerd door Renato & Nicolas. (RA6403)
Keywords: calculator / bouw / construction / calculatie / doorgroeimogelijkheden / medior / junior / industrie / constructie / construct / projecten / flexibel / uitdaging / bedrijfswagen / planning / controleren / technisch / nieuwbouw / renovatie / variatie