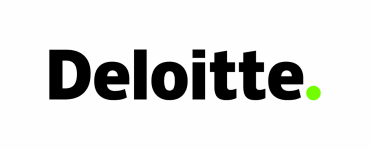 Business Controlling Manager at Deloitte Belgium
Zaventem, Flemish-Brabant 1930
Deloitte is a world leading professional services firm, providing accounting and auditing services, management consulting and legal and tax advice. In Belgium we are the largest professional service provider. Our offices offer services to multi-national and large organisations, public institutions and innumerable small, fast-growing companies. Thanks to a strong regional presence and our multi-disciplinary approach, we are ideally placed to meet the requirements of a wide range of public institutions and small and large companies.

Our Risk Advisory practice is a global leader in helping clients manage risk and uncertainty from the boardroom to the network. We provide a broad array of services that allow our clients around the world to better measure, manage and control risk to enhance the reliability of systems and processes throughout their organization.

As Business Controlling Manager, you will be responsible for financial planning, budgeting & forecasting, financial and business analysis & reporting. You will act as a business partner and will drive and support strategic decisions. You will report to the Finance & Operations Leader of the BU Risk Advisory and to internal stakeholders (such as BU Service Line Leaders and the BU Leadership Team).

This includes the following responsibilities:
Ensure correct and timely management reporting and analytics
Perform analysis of project and service line performance
Develop business and financial recommendations to your stakeholders, driving and supporting strategic decisions
Assist in month-end and year-end closing
Drive budgeting and forecasting processes
Monitor cash and working capital and initiate appropriate actions
Ensure ad-hoc reports to management are timely and correctly generated as and when needed
Ensure financial policies are applied within the practice, adapt policies to changing environment if required
Formulate internal controls and policies to comply with legislation and established best practices
Continuously improve service level and added value of analysis and reporting to internal stakeholders
Develop, lead and train a team of (BU, service line and project) controllers
Collaborate with finance staff in their assigned job responsibilities
Maintain quality, integrity and consistency in all financial activities
Play active role in selection, implementation and roll-out of new technology solutions

Min 5 years' experience in financial controlling
Master's degree in economics, business administration or equivalent
Forward-thinking, committed to finding solutions to problems, constantly improving processes and proactively looking for new opportunities to strengthen business operation
High level analytical skills
Fluent in English and Dutch or French
Well-organized with ability to prioritize
Able to carry out tasks autonomously and collaboratively
Team-oriented leader
Excellent written and interpersonal communication skills
Working knowledge of MS Office (especially Excel), data visualization solutions (such as Qliksense and/or Tableau) and SAP

Our offer
A professional working environment where personal development is strongly encouraged
An attractive and competitive salary package completed by a range of extralegal advantages

Interested?
Don't hesitate and upload your CV in 5 easy steps (5 minutes).