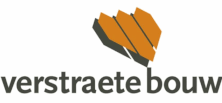 BOUW: WERFCOÖRDINATOR / WERFLEIDER (M/V) at VERSTRAETEBOUW nv
Roeselare, W Flanders 8800
VERSTRAETEBOUW nv, gevestigd in ROESELARE, is als klasse 8 bouwbedrijf al jaren actief in vastgoed. Ter versterking van ons team zoeken wij een
WERFCOÖRDINATOR / WERFLEIDER (M/V)
Praktische leider met bouwtechnische kennis
De uitdaging:
Als centrale spilfiguur op de werf zal je instaan voor de:
Praktische

organisatie

bij de realisatie van

nieuwbouw-

en

renovatieprojecten

.

Afroep van

bestellingen

.

Werkinstructies

.

Coördinatie

van eigen

personeel

en

onderaannemers

.

Opvolging van

werfbudgetten

.

Samenwerking met de projectleider, architect en bouwheer.
Profiel:
Bachelor

of

A2

met relevante e

rvaring.

Materiaalkennis en knowhow bij

ruwbouw

e

n/of

afwerking

.

Gestructureerde aanpak.
Aanbod:
Een grondige introductie.

Werven op circa 45 min.

Werftaal: Nederlands.

Een performant logistiek team.

Bedrijfswaarden

: team, respect, to the poin

t.

De dynamiek van een s

olide en expansieve, familiale KMO.

Een vlakke organisatie.

Een open en aangename werksfeer.

Gratis sportaccommodatie.

Uitstekende loonvoorwaarden + diverse premies + dienstwagen.
Bekijk onze website voor meer informatie: https://www.verstraetebouw.be/ 
Interesse?
Stuur je cv via de 'Solliciteren' button of contacteer Anneke Vansteenkiste (+32 474 55 92 36) Of Bonita Scholte (+32 275 311 48).
Tags:  werfcoördinator, werfcoördinatie, werfleider, werfleiding, bouw, nieuwbouwproject, renovatie, budget, ruwbouw, site coordinator, site coordination, site manager, site management, construction, construction project, renovation, budget, structural work
Retirement / Pension Plans
Employee Events
Parking
Free Food and Coffee
Professional Development
On Site Cafeteria
Gym Memberships
Medical, Dental and Vision