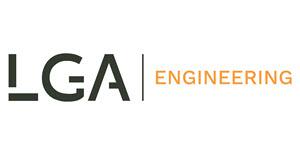 BIM Modelleur Ingenieursbureau at LGA Engineering
Pittem, W Flanders 8740
Ben je een geboren tekenaar en klaar voor een nieuwe stap in je carrière? Dan lees je best verder, want deze kans wil je niet missen!
Dit familiale ingenieursbureau is op zoek naar een BIM-modelleur om hun jong dynamisch team te vervoegen.
Functieomschrijving:
•Uitwerking van detailtekeningen van prefabstukken, funderingen en bovenbouwstructuren.
•Overleg met klant over de technische aspecten
•Gedetailleerde uitwerking van het complete productiedossier

Profiel:
•Bachelor Toegepaste Architectuur of Master industriële Bouwkunde
•Relevante ervaring is een pluspunt
•Kennis van AutoCAD en Revit is een vereiste

Aanbod:
•Aantrekkelijk loon aangevuld met vele extralegale voordelen. Je zal niets tekort komen
•Familiale werksfeer waarbij er een goede work-life balance heerst. Verlof moet je niet 2 maanden op voorhand aanvragen!
•Goede bereikbaarheid. Je hoeft geen uren in je auto te zitten
•Jaarlijkse activiteiten zoals een teambuilding, gezamenlijk ontbijt en een sinterklaasfeestje met de families. Collega's worden je beste vrienden!

Interesse? Solliciteer dan snel!
Dit kan online of stuur jouw cv naar construction@lga.jobs en vermeld referentie LD-10121 #LGA06 of bezoek onze website www.lga.jobs
Deze vacature wordt beheerd door Lennert en Anne-Sofie.