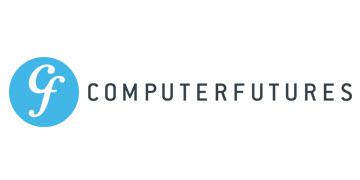 BI QlikSense Expert at Computer Futures
Brussels, Brussels 1000
One of our clients, an organisation in the pharmaceutical industry is looking for a BI QlikSense Expert
BI QlikSense Expert
Project overview
The primary responsibilities of the BI QlikSense Expert role are:
- to design and share visualizations, create data models and administer Qlik Sense
- to support the design, build and implementation of the MSD Global Datawarehouse (DWH) and BI and Analytics Framework in the market/region.
Details of the job:
Technical skills and data model skills to map existing data sources to standard platform models and apply Business transformation logic (SQL, PowerDesigner, Informatica..)
* Responsible for the SDLC and technical deliverables and testing of the regional/market data mapping to standard models including provision of test data sets
* Responsible for upskilling on the MSD Global DWH data self service capability and act as single point of contact for onboarding local data sources as part of DWH migration and on-going post implementation
* Proactively grow expertise in the new DWH models, MSD Global DWH architecture and technology to ensure effective ongoing support for the platform solution
Provide support to design, construction and testing phases of the project(s) to ensure high quality delivery across the teams
Required skills
Motivated team player with excellent interpersonal skills
* Minimum of 4 years' experience working with data and interfaces
* Strong analytical thinker and problem solving skills with a strong understanding of master data management practices
Experience of different ways of working and delivery methodologies - iterative, agile, kanban
Ability to self-learn and develop business and technical knowledge quickly
* Ability to design and share visualizations, create data models and administer Qlik Sense.
* Preferable be Qlik Sense certified.
Project Details
Start: 01/01/21
Length: 3 months, possibility to extend
Location: Brussels region
Apply now for this position
Are you our new Expert in Regional Data Engineering? Apply now online or to speak to a consultant in the IT team, contact Sebastian Ensenat Pajor via 03 613 30 00 or s.ensenatpajor[at]computerfutures.be.
Computer Futures is een Staffing and Recruitment specialist met focus op IT-rollen in België