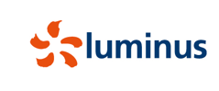 B2B Commodity Product (& Pricing) Manager at EDF Luminus
Brussels, Brussels 1000
Mission
Luminus Business offers energy solutions to small and large companies, industries and public entities to help them to face their energy challenges. Our aim is to help our B2B customers to manage their energy, save their energy through better energy efficiency and secure their energy by ensuring the quality and safety standards of their energy facilities. To help us to further develop those solutions, we are looking for a Commodity Product Manager. He/She will be responsible for the development of our B2B energy management solutions and the management of our commodity pricing Strategy.

Tasks
Product Management
Develop and renew the roadmap of commodity solutions to support the B2B objectives and marketing priorities, based on market intelligence and the specific needs of the B2B customers.
 Implement the commodity solutions in collaboration with the various concerned departments and potential external providers (service providers, partners).
Manage the lifecycle of our existing gas and electricity products and services; Follow-up on processes and quality, product updates, pricing, regulatory changes and product improvements.
In collaboration with the branding manager, plan campaigns to promote our commodity solutions.
Develop, enhances, updates product support materials and sales literature related to our B2B commodity solutions (offers, contracts, product sheets, presentations ...)
Provide ongoing training for the Sales teams to help them to maintain a good level of knowledge of our B2B solutions.
Develop the internal and external tools needed to manage our commodity solutions. Provide a follow-up and internal support to the end-users if necessary.
Pricing Strategy and Market INTELLIGENCE
•      Analyze feedback from the market and monitors the competition to identify trends and opportunities for specific solutions to help drive the B2B strategy.
•      Support the sales department for the implementation of a product and pricing strategy for new acquisitions as well as for contract renewals. Detect Market opportunities and implement a smart pricing strategy for all B2B segments and for all commodity assets  (gas, electricity, green certificates, garanties of origin).
•      Actively monitor the commodity market to provide B2B Sales with value-added information to ensure that they can proactively advise their customers on the management of their energy contract at the right moment.
•      Actively monitor our price positioning and competitiveness. 
•      Is the B2B main point of contact for the transfer pricing team to ensure that our prices always remain competitive and represents the B2B department at the Pricing Committee.
•      Perform evaluations and implement KPI's to assess pricing actions effectiveness.