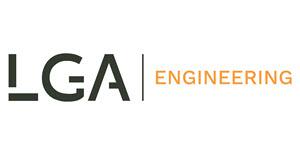 Technicus Automatisatie at LGA Engineering
Deinze, E Flanders 9800
LGA Engineering is een werving en selectiekantoor die zich specialiseert in de rekrutering van technische profielen.
Voor een Internationale onderneming actief in de verse voedingssector in de regio van Waregem gaan wij op zoek naar een automatiserings technicus.
Ter ondersteuning van hun continue groei voor de plant vanuit regio Waregem gaan zij op zoek naar een nieuwe collega.
Functieomschrijving
•Verantwoordelijk voor de oplossingen binnen automatisatie, meet en regeltechniek en elektriciteit.
•U zorgt voor een  goede communicatie  met uw collega's en de productieafdeling over de werkzaamheden.
•U rapporteert rechtstreeks aan the head of department.
•Mechanisch en pneumatisch verleent u assistentie aan uw collega's.

Profiel
•U heeft een Bachelor elektromechanica of gelijkwaardig door ervaring.
•Inzicht in PLC sturingen.
•U spreekt vloeiend Nederlands en hebt kennis van het Engels.

Aanbod
•Sterk bruto jaarsalaris aangevuld met extralegale voordelen.
•U komt terecht in een Internationale organisatie waar er tal van doorgroeimogelijkheden zijn.
•Een boeiende positie binnen een sterk groeiend bedrijf met duidelijke visie en structuur.
•U krijgt een unieke kans om mee te groeien in deze vooruitstrevende organisatie.

Wenst u zich graag kandidaat stellen en in aanmerking komen voor deze veelzijdige functie?
Aarzel niet en stuur meteen uw cv naar apply@lga.jobs met vermelding van referentie AD-6577 #LGA05
 of solliciteer online. Discretie verzekerd!