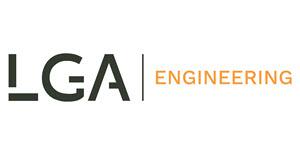 Assistent Projectleider Steigerbouw at LGA Engineering
Beveren, E Flanders 9130
Ervaring als leidinggevende in de steigerbouw? Blijf zeker lezen!
Deze grote multinational is gespecialiseerd in tal van sectoren waaronder steigerbouw. Voor deze tak zijn ze op zoek naar een ervaren assistent-projectleider om de hoofdprojectleider bij te staan.
Functieomschrijving
•Volledige opvolging van de werven
•Nauw samenwerken met collega's en coördineren van een 10-tal ploegen
•Communicatie met klanten betreffende uitvoering en eventuele bijkomende werken
•Verantwoordelijk voor materiaal, rendement en veiligheid
•Materiaal calculeren en plannen tekenen

Profiel:
•Een bachelor of master in een bouwtechnische richting is mooi meegenomen
•Enkele jaren ervaring als leidinggevende in de steigerbouw
•Microsoft Office vormt geen enkel probleem
•Kennis van AutoCAD is een meerwaarde

Aanbod:
•Competitief loon aangevuld met extralegale voordelen. Bij deze total package kan uiteraard een bedrijfswagen niet ontbreken
•Dynamische werkomgeving met een familiale sfeer
•Uitdagende job met veel variatie en een stabiele werkomgeving
•Jaarlijkse receptie voor het bouwverlof en Nieuwjaarsverlof. Ook op vrijdagavonden is een etentje nooit veraf

Interesse? Solliciteer dan snel!
Dit kan online of stuur jouw cv naar construction@lga.jobs en vermeld referentie LD-10416 #LGA06 of bezoek onze website www.lga.jobs
Deze vacature wordt beheerd door Lennert en Anne-Sofie.