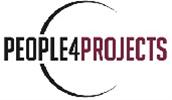 Application Engineer BIM (Master Bouwkunde / Architectuur) regio Lummen (Starters welkom
Linkhout, Limburg 3560
P4P (People 4 Projects) zoekt een Application Engineer BIM regio Lummen.
Als Application Engineer BIM geef je trainingen aan klanten, geef je demonstraties en help je klanten met hun problemen gerelateerd aan allerhanden CAD- of BIM-projecten (consultancy).
Je helpt de klanten met technische ondersteuning via telefoon en e-mail, of gaat ter plaatse indien nodig.
Concreet:
Adviseer je klanten met hun CAD- en BIM-workflow.
Geef je trainingen (basis, gedetailleerd of op maat gemaakt) in huis of on site bij de klant.
Geef je presentaties op evenementen over de nieuwe functies, verbeteringen, ...
Geef je demo's voor verkoop.
Organiseer je webinars over speciale functies binnen de software.
Fungeer je als consultant voor onze klanten over alle soorten CAD- of BIM-projecten.
Reis je regelmatig naar Nederland en Luxemburg.
Reis je af en toe naar de rest van Europa en de wereld.
Ondersteun je de ontwikkelingsafdeling door klantvragen en bugs over te dragen en suggesties te doen over nieuwe functies.
contact:
Trefwoorden:
Application Engineer, Customer Support Engineer, Technical Support Engineer, Customer Service, BIM, CAD, Industrieel Ingenieur Bouwkunde, Burgerlijk Ingenieur, Ingenieur Architect, Starter, Schoolverlater, Junior, Bouw, Limburg, Vlaams-Brabant, Antwerpen, Kempen