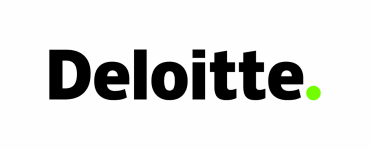 Analyst Consumer Industry at Deloitte Belgium
Zaventem, Flemish-Brabant 1930
Deloitte is one of the leading companies in the world providing accounting and auditing services, management consulting and legal and tax advice. In Belgium, we are the largest professional service provider. Our offices offer services to multi-national and large organizations, public institutions and innumerable small, fast-growing companies. Thanks to a strong regional presence and our multi-disciplinary approach, we are ideally placed to meet the requirements of a whole range of public institutions and small and large companies

We would like to reinforce our internal Clients & Industries team in Zaventem with a (m/f):

Analyst - Consumer industry
    
Our Clients & Industries team offers a wide range of tasks in order to ensure qualitative services towards our business partners, consultants, partners and external clients. They not only implement and execute different market approaches, they also provide the industries with the necessary knowledge, they share the best practices, measure the feedback of our clients and analyze the impact of it.

The Consumer industry practice is segmented in three priority business sectors: 1. Consumer Products, 2. Retail, Wholesale and Distribution, and 3. Automotive. Our practice delivers professional services to most of the companies in these sectors that have a significant presence in Belgium, across different areas: strategy, finance, human capital, operations, technology, risk, tax, legal and audit.

Your function

With your interest for the Consumer industry, you will consult with internal stakeholders to take the right actions and initiatives.
You will analyze Consumer industry's key evolutions and trends;
Through eminence, you will help stakeholders better understand Belgium industry landscape and lead initiatives accordingly;
You will prepare, coordinate and participate to industry meetings and follow–up the different business cases;
You will be responsible for Consumer industry's financials: monthly reporting, yearly budget, ad-hoc analysis;
You will coordinate key accounts in the Consumer industry: strategic planning with Industry Leader, identifying opportunities in the market, account management and go-to-market (e.g. decide which clients and stakeholders to target and invite them for trainings and meetings);
You will provide support / guidance on client segments that particularly matter to the Consumer industry;
Linking with "Community of Practice" in Belgium, EMEA and global teams;

You have a university degree, preferably in economics / business administration / commercial engineering;
You have 0 to 3 years' experience in the Consumer industry as financial advisor / consultant;
Having an experience in the front or middle office is an asset;
You are actions-oriented and you like taking initiatives;
You are looking for solutions and you are managing results;
You have a structured approach and you have good planning and organizational skills;
You communicate clearly and effectively in cooperation with colleagues and lead partners;
You speak Dutch, English and French;
You have Excellent Excel skills, SAP is a plus;

We offer you
An atmosphere stimulating personal development and growth;
Competitive salary in accordance with education, experience and skills;
Attractive extralegal advantages.