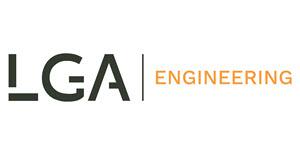 Administratie Customer Service at Supply Chain Logicstics
Ronse, E Flanders 9600
Administratie Customer Service
Een producent in de textielsector kijkt uit naar een administratief nauwkeurig persoon. De hoofdzetel is een indrukwekkende productiesite in Vlaanderen. Daarnaast zijn er ook vestigingen in het buitenland. De afgewerkte producten worden over de hele wereld geëxporteerd. Via verschillende merken voldoen ze aan diverse wensen van de klant. Er wordt daarnaast ook sterk ingezet op hun marketingstrategie en duurzaam produceren.
Deze werkgever heeft oog voor zijn werknemer en voorziet op maat gepaste opleidingen opdat ook jij kan mee evolueren binnen dit bedrijf.
Functie
•Aanspreekpunt voor klanten
•Registreren van binnenkomende orders
•Opvolging van klantenorders
•Opmaken van facturatie en opvolging daarvan

Profiel
•Je hebt reeds een eerste administratieve ervaring achter de rug
•Kennis van SAP is een plus
•Vlotte babbel in zowel Nederlands, Engels als Duits, Frans is een plus
•Uiteraard ben je klantgericht en streef je steeds naar de juiste oplossingen

Aanbod
•Marktconform loon aangevuld met extralegale voordelen
•Hoofdkantoor gelegen in een omgeving zonder files
•Opleidingen op maat en kans tot doorgroei
•Werkgever die zorg draagt voor zijn werknemers en gezonde activiteiten voorziet

Interesse? Aarzel dan niet om Lisa of Bieke te contacteren op +3293 52 01 00 of via supply@lga.jobs met vermelding van referentie BDO11211.
#LGA07