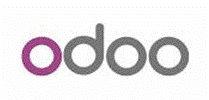 Account Manager (M/F) at Odoo S.A.
Auderghem 1160, Brussels
We are currently looking for an
Account Manager (M/F)
Auderghem (Belgium)
Responsibilities
Manage and steer the Odoo's network of partners

located in different countries.

Enable partners to

grow their Odoo activity

.

Analyze the end clients' needs to dispatch these final customers to your partners.

Demo

the Odoo software to end clients.

Propose Odoo services

and licenses matching their needs.

Reach your

monthly targets

and grow your own

network

of partners.
Must have
Business

Master

degree.

Fluent in

English

AND German OR Dutch.

0 to 3 years technology sales experience

.

Strong

negotiation

skills.

Hunting

spirit.

Business intelligence

to solve partner problems.
Nice to have
Strong Internal Motivation.

Entrepreneurial drive and a creative thinker.

Outstanding verbal, written, organizational and interpersonal skills.

Persuasive with excellent negotiation skills.

Polished telephone manner.

Ability to perform in a fast-paced, competitive and dynamic environment.

Ability to speak additional languages a plus.
What's a typical day at Odoo?
Your tasks are as varied as:
No prospection.

Empower the existing Odoo partners' network by providing them the tools and your knowledge of Odoo and your sales skills. 

Train and educate partners.

Enable partners to grow their Odoo activity through own prospection.

Propose Odoo services and licenses to partner prospect's business pains.

Analyze the project/need/business to provide a proper local partner to the final customers.

Organize joined events with partners.

Create interest by providing quality demo's to companies.
What do we offer you?
A full-time position with an attractive salary package (fixed + commissions).

Advanced trainings: Functional and Sales trainings.

An international and flexible Company with offices in Belgium, Luxemburg, San Francisco, New-York, India, Hong Kong.

Real responsibilities and challenges and a fast evolution.

A fun and hard working environment where each employee has a chance to see the impact of his work and make a real contribution to the success of the company.

No prospection.
About the company
Odoo is one of the fastest IT Belgian companies. We provide a suite of business apps that covers all enterprise management needs: CRM, e-Commerce, Accounting, Project Management, Inventory, POS, etc. We disrupt the enterprise software market by making fully open source, super easy and full featured (3000+ apps) software accessible to SMEs at a very low cost.
Our sales department in Auderghem is looking for an amazing and dynamic Junior Account Manager. The team which is young and international follows mainly the "Work hard play hard" mindset. Several activities are often organized during the year such as weekly sport sessions, team building events, monthly drink and much more!
We are looking for several junior account managers (also called Business Advisors on our website) to join us at the Odoo in Auderghem. Join us for an extraordinary chance to learn, to develop and to be part of an exciting experience.
Interested?
Please send your cv and motivation letter by clicking the 'Apply' button and fill in the short form.
Tags:  account manager, account management, accountmanager, accountmanagement, sales, vente, gestionnaire de compte, gestion de compte, network, networking, sales target, negotiation, negotiate, business intelligence, réseau, objectif de vente, négociation, business intelligence