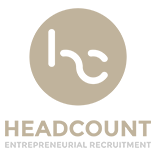 Account manager - Lighting Design
Wevelgem, W Flanders

To reinforce the AQForm team in Belgium, Delta Light is looking for an account manager - Lighting Design.

Incorporated in Belgium in 1989 by business manager and designer Paul Ameloot, today Delta Light has developed to become the market leader and trendsetter in architectural lighting. Presenting innovative lighting designs, the company is recognized throughout the world for its subtle blend of ambiance, elegance, functionality, and design, both in interior and exterior lighting. The future of Delta Light is guaranteed with Peter and Jan Ameloot joining their father at the helm of the company, bringing additional dynamism and ambition to the team.

AQForm is a part of the Delta Light Group. It is an awarded Polish brand of modern contemporary lighting fixtures with emotional appeal. To reinforce the AQForm team in Belgium, Delta Light is looking for an account manager - Lighting Design.

As Account manager, you define a strategy with our partners, in line with the AQForm strategy and guidelines in order to achieve the budget and goals.

The Account manager manages the sales in his/ her area by:

Taking action to further grow within your market, to increase our brand awareness and to build a team of brand ambassadors;
Realizing the budgeted margins;
Following up on the discount policy;
Supporting the sales operational activities in your territory and with our partners;
Proposing actions to increase brand awareness;
Maximizing the customer satisfaction in all contacts existing between you and the market, being direct or indirect customers;
Following up on all promotional and other marketing activities;
Creating a dynamic collaboration with the team of partners;
Creating the best service towards the distribution market;
Gaining all necessary market insights on partners, specifiers, contractors, competition and other important people;
Using the CRM system and all necessary reporting dashboards;
Furthermore, you contribute to/ are closely involved in the product management team and help to develop new products, in line with the local/ global tendencies.


We are looking for an Account manager who fits the following profile:

You have a bachelor degree with at least 3-5 years of experience in a commercial role.
You have a thorough technical and commercial insight.
You are fluent in Dutch, French and English.
You are result oriented, with a drive for success, strong planning and organization skills.
You have a competitive nature, with a structured, strategic as well as to-the-point approach.
You are inventive and consistently striving for customer satisfaction.
You are willing to travel in your region.


As an Account manager, we can guarantee you the following:

AQForm offers you the chance to work in the international, growing and stimulating environment, within the Delta Light Group.
We offer an interesting salary package, including benefits and training.