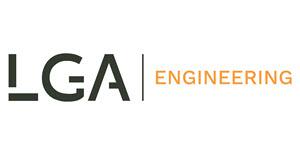 Aankoper met Achtergrond Chemie at Supply Chain Logicstics
Wervik, W Flanders 8940
Aankoper met Achtergrond Chemie
Een bedrijf te Menen kijkt ter vervanging uit naar versterking op de dienst Aankoop. Binnen dit milieubedrijf is het de bedoeling dat je in team zoekt naar de meest innovatieve recyclagemethoden. Je negotieert daarbij met leveranciers en houdt uiteraard rekening met prijs, kwaliteit en deadlines. Het eerste jaar leer je heel wat bij omtrent afvalverwerking en efficiënt negotiëren. Met deze bagage aan kennen en kunnen, mag je uiteindelijk de baan op.
Functie
•Aankoop van afvalverwerkingsmogelijkheden
•Duurzame leveranciers sourcen, prijsonderhandelingen
•Je volgt nauw de markt op en streeft naar kostenoptimalisatie
•Continue evaluatie en optimalisatie aankoopstrategie

Profiel
•Een Masterdiploma is een must daar dit analytische vaardigheid vergt, bij voorkeur in chemie, bio of bouw
•Je bent commercieel ingesteld en communicatief vlot in zowel Nederlands als Frans
•Je staat er voor open om dagelijks met Office en ERP AX te werken
•Flexibiliteit en bereidheid je te verplaatsen voor je werk

Aanbod
•Marktconform loon, aangevuld met maaltijdcheques en groepsverzekering en op termijn een bedrijfswagen
•30 vakantiedagen en dus verzekering van een goede work-life balance
•Een geïndividualiseerde en uitgebreide opleiding
•Tewerkstelling in een financieel gezond bedrijf waarbij duurzaamheid centraal staat

Interesse?
Aarzel dan niet om Bieke te contacteren op +32 9 352 01 00 of via supply@lga.jobs met referentie BDW11701.
#LGA07