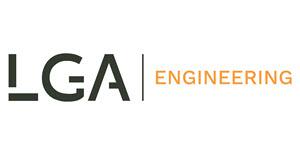 Aankoper gezocht voor handelaar in elektronica - Regio Kortrijk at Supply Chain Logicstics
Deerlijk, W Flanders 8540
Aankoper gezocht voor handelaar in elektronica – Regio Kortrijk
Een bedrijf in elektronica, gelegen tussen Kortrijk en Waregem, kijkt uit naar een aankoper. Na meer dan twintig jaar ervaring, bieden ze ondertussen een groot gamma aan allerlei elektronische producten aan. Tevens zorgen ze voor het onderhoud en herstellingen van hun producten.
Hun grote omzet en werknemersaantal van bijna 100 personen, bewijzen dat ze een grote speler zijn. Ze bedienen enkele grote klanten en dit ook wereldwijd. Bovendien staat duurzaamheid centraal, daar men hun producten recycleert, werkt met solar opslag en duurzame technologieën toepassen.
Functie
•Onderhoud leveranciersportefeuille
•Uitbreiding leveranciersportefeuille
•Orderbeheer en efficiënt voorraadbeheer
•Verzorging documentatie nieuwe producten

Profiel
•Eerste ervaring in aankoop
•Technische achtergrond
•Je bent communicatief vlot en dit in Nederlands, Frans en Engels
•Ervaring met SAP

Aanbod
•Tewerkstelling bij grote handelaar met familiale mentaliteit
•Marktconforme verloning, aangevuld met de nodige extralegale voordelen
•Vast contract van onbepaalde duur
•Interne opleiding op maat

Interesse om deel uit te maken van dit ervaren bedrijf?
Aarzel dan niet om Lisa of Bieke te contacteren op +3293 52 01 00 of via supply(at)lga.jobs met referentie BDW6430.