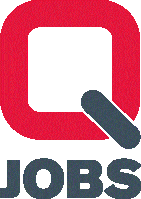 Chauffeur laadkraan Rijbewijs C/CE - at QUALITY@WORK
Overijse, Flemish-Brabant 3090
Voor een van onze klanten gelegen aan de oostelijke ingang van Brussel,
We zijn op zoek naar een Vrachtwagenbestuurders C en CE voor het rijden met vrachtwagen uitgerust met laadkraan

Wij zijn op zoek naar gemotiveerde chauffeurs C(E) voor het vervoer van onder andere bouwmaterialen en tegels naar verschillende bouwwerven en particulieren.

Je vertrekt dagelijks  naar een aantal firma's waar je de materialen gaat ophalen, deze lever je dan af op werven, bedrijven of bij particulieren

U zult materiaal moeten ophalen en afleveren bij bouwplaatsen, bedrijven of particulieren.

U lost meestal met de laadkraan van de vrachtwagen, de goederen staan op pallets of zijn losse stukken die u met de kraan kunt oppakken.
Je hebt reeds ervaring met het bedienen van een kraan op de vrachtwagen of je bent bereid om dit te leren (opleiding in het bedrijf is mogelijk)

U bent gemotiveerd en flexibel

Je wilt elke dag naar huis gaan  

U kunt om 05u30 /6u bij het depot zijn om aan de slag te gaan
Je krijgt een functie voor lange termijn met een vast contract in een bloeiend bedrijf

Gezellig familiebedrijf, mooie vrachtwagens, goede verloning mét maaltijdcheques
Stuur uw CV naar bruxelles@qjobs.be met als onderwerp: Chauffeur Rijbewijs C/CE